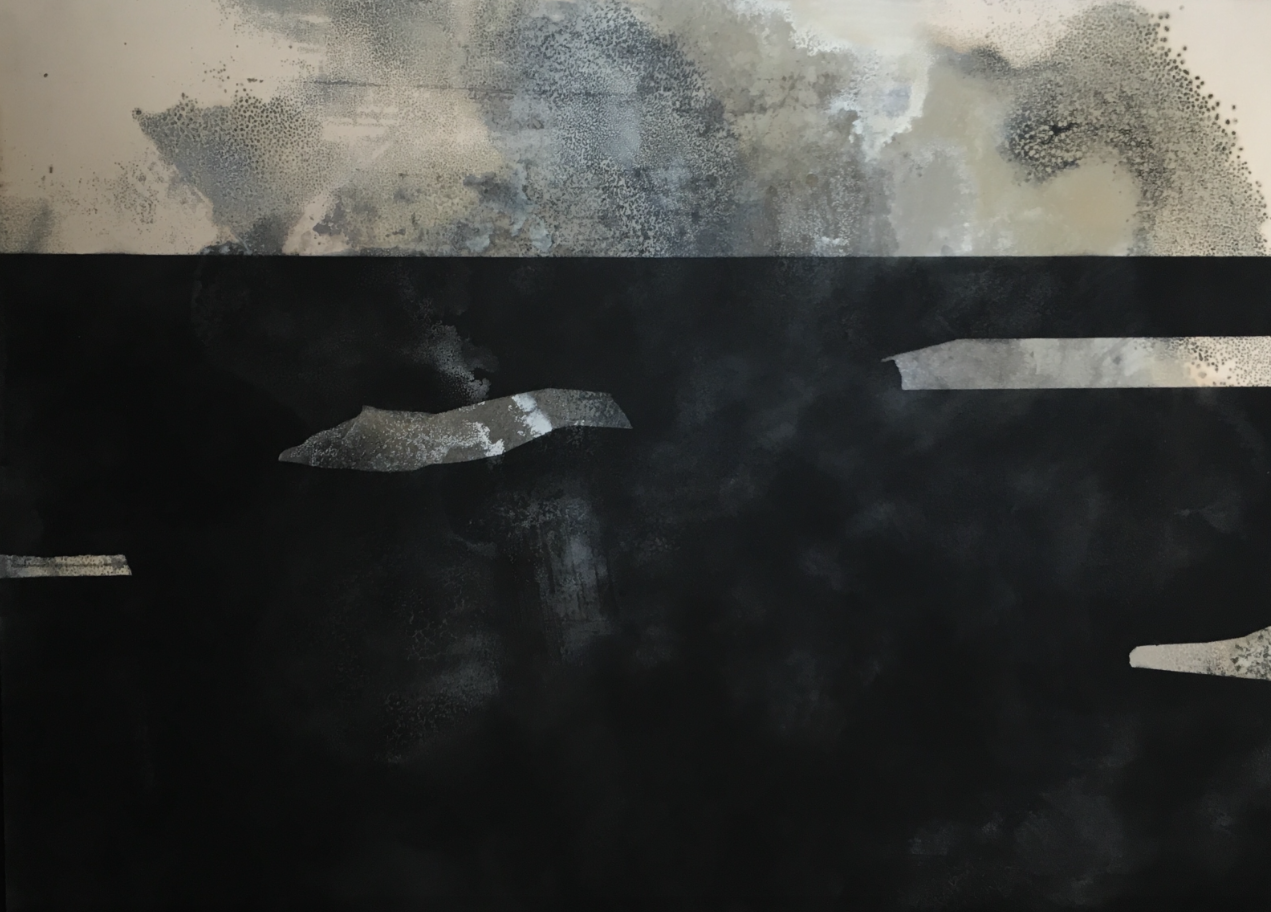 Victoria Van Holthe
'…I obtain far greater room for the associations I wish to awaken in the beholder by suggesting things […][In this way] viewers are forced to resort to their own imagination in order to complete them.'
Victoria van Holthe's practice is process led, particularly concerning the physicality and properties of paint and specific mixed media. Through the use of layering, directional brush marks, drips and areas of glazes Victoria is forming her own visual language.
The process is a response to the materials themselves, the marks used and the accidental marks which she chooses to leave. The paintings and prints are realised in series, developed in conjunction with one another. The intention is to reveal the process and materiality whilst ultimately creating a meditative and harmonious visual experience.
The use of shellac, gloss and clay in the paintings affects and undermines the authority of a fixed image, displacing formal and durational stability. This creates a tension between the process and surface as well as reflecting the unstable and ever changing properties of light and its environment.
Phenomenological material events are encouraged through controlled accidents. Deliberate formal interventions guide composition and reading but enable an ambiguity, conjuring different images in the viewers' eye - allowing personal responses to the distorted abstract surfaces.
[1] Tàpies, Antoni. La Práctica del arte Ariel, Trans. Joaquim Sempere, Barcelona, Aeriel, 1970, p.14