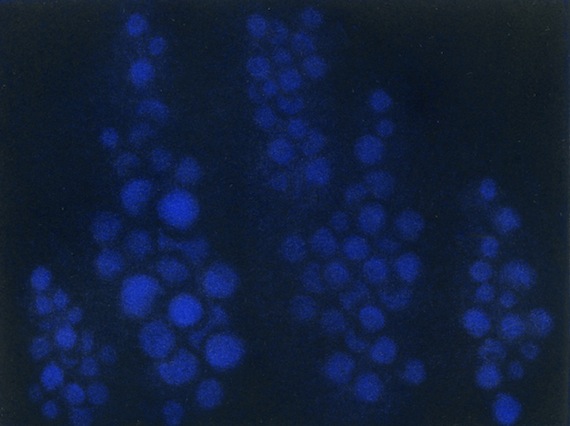 Saori Parry
One of the main concerns of Parry's practice is to explore the disorientating notions of uncertainty and liminality. Like much of her works from 19272 project and Interior/Exterior project, the sense of sound and silence is an important element to capture the uncertain notions. She comments 'sound challenges my reality. It evokes another world beyond what I am seeing and put me into a threshold between fiction and non-fiction. It disorients me from my reality and makes me feel uncertain to the things around me. I am fascinated to explore such unsettling notions and transfer to my two dimensional works. The surface of the canvas works as a screen, to project the sensation.'

Parry graduated with a BA Hons in Fine Art painting from City and Guilds of London Art School in 2013. She has been awarded Painter-Stainer's prize in painting in 2009 and the Slaughterhaus printmaking prize in 2013.
Saori Parry was born in Japan, and lives and works in the UK.