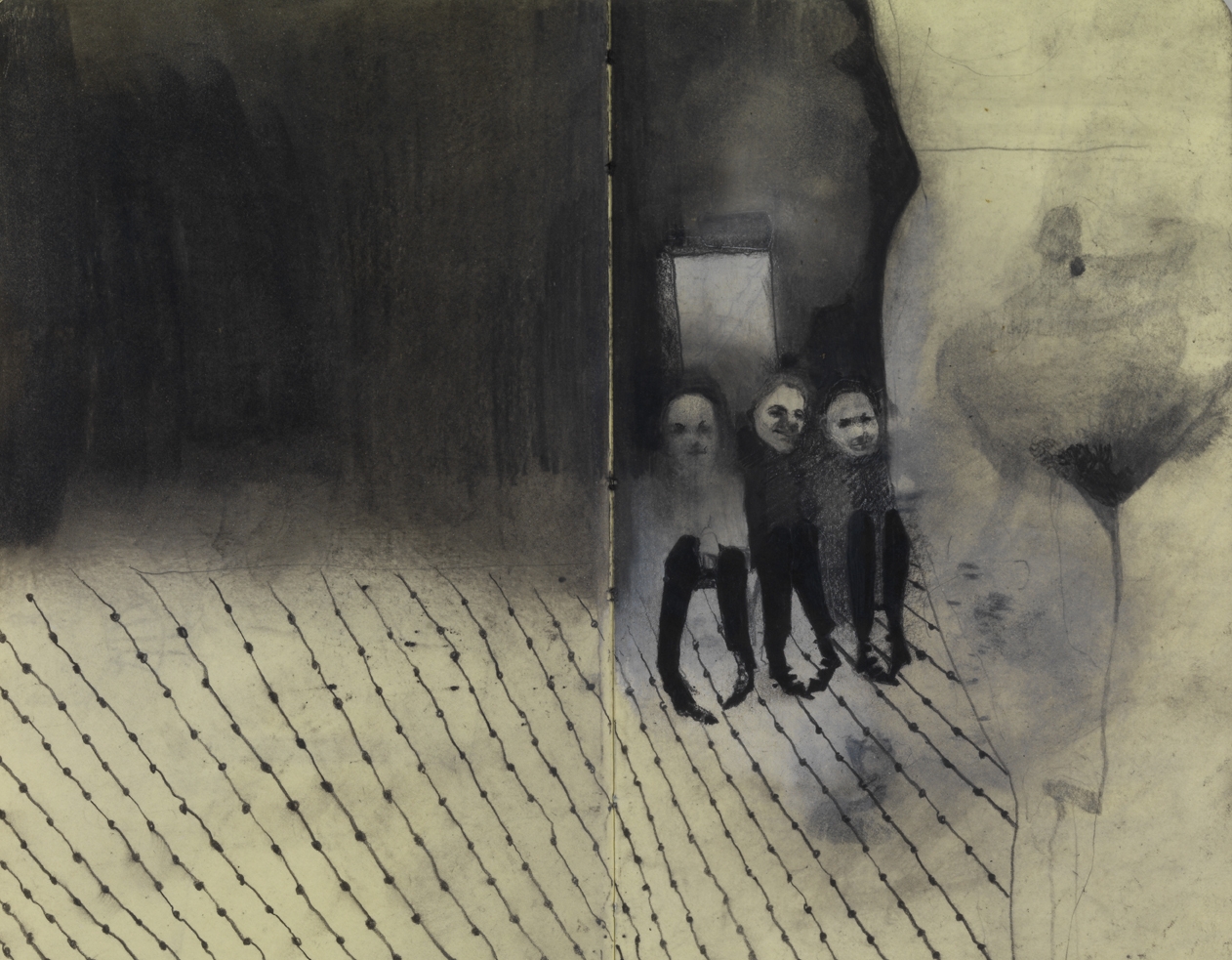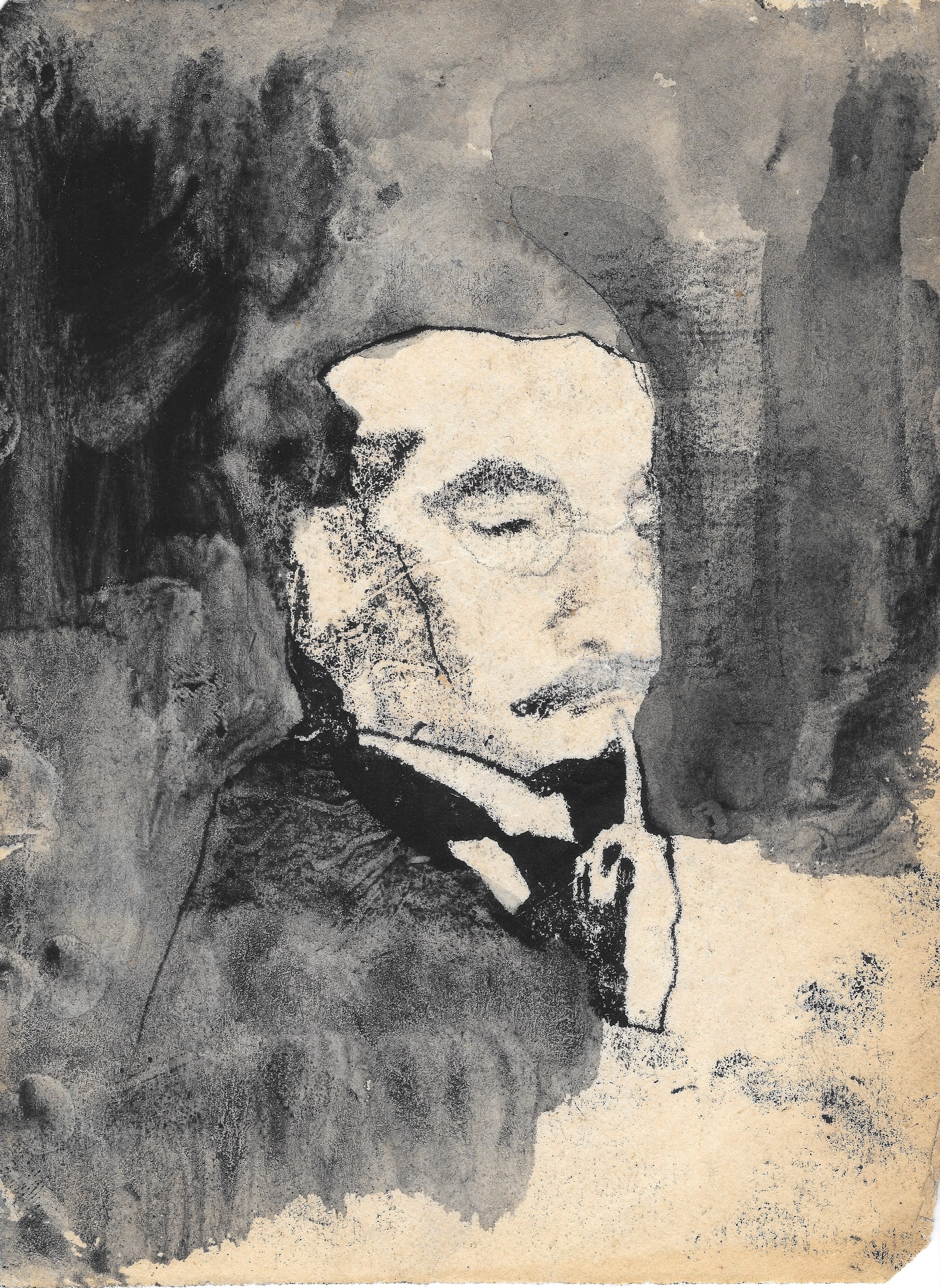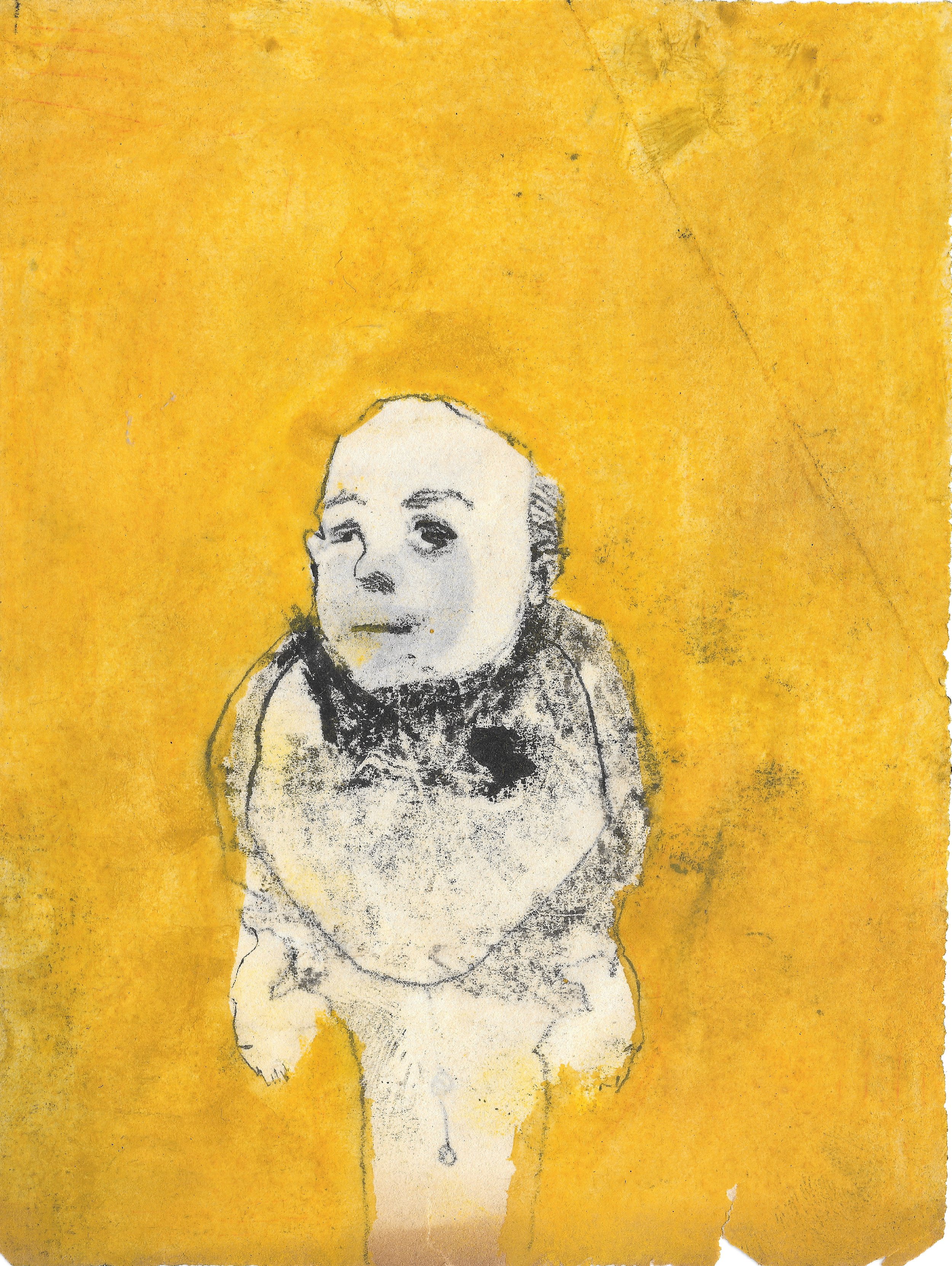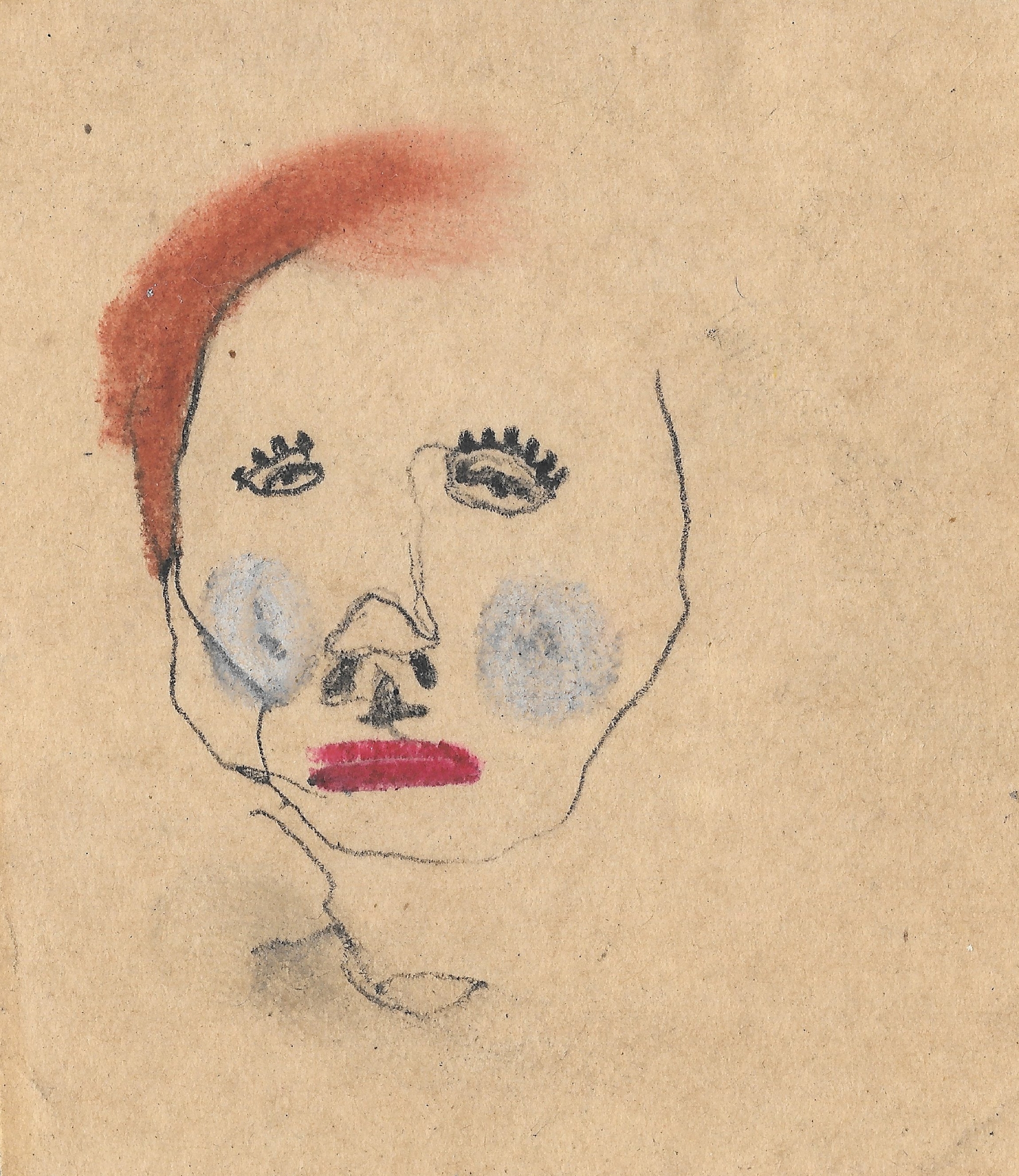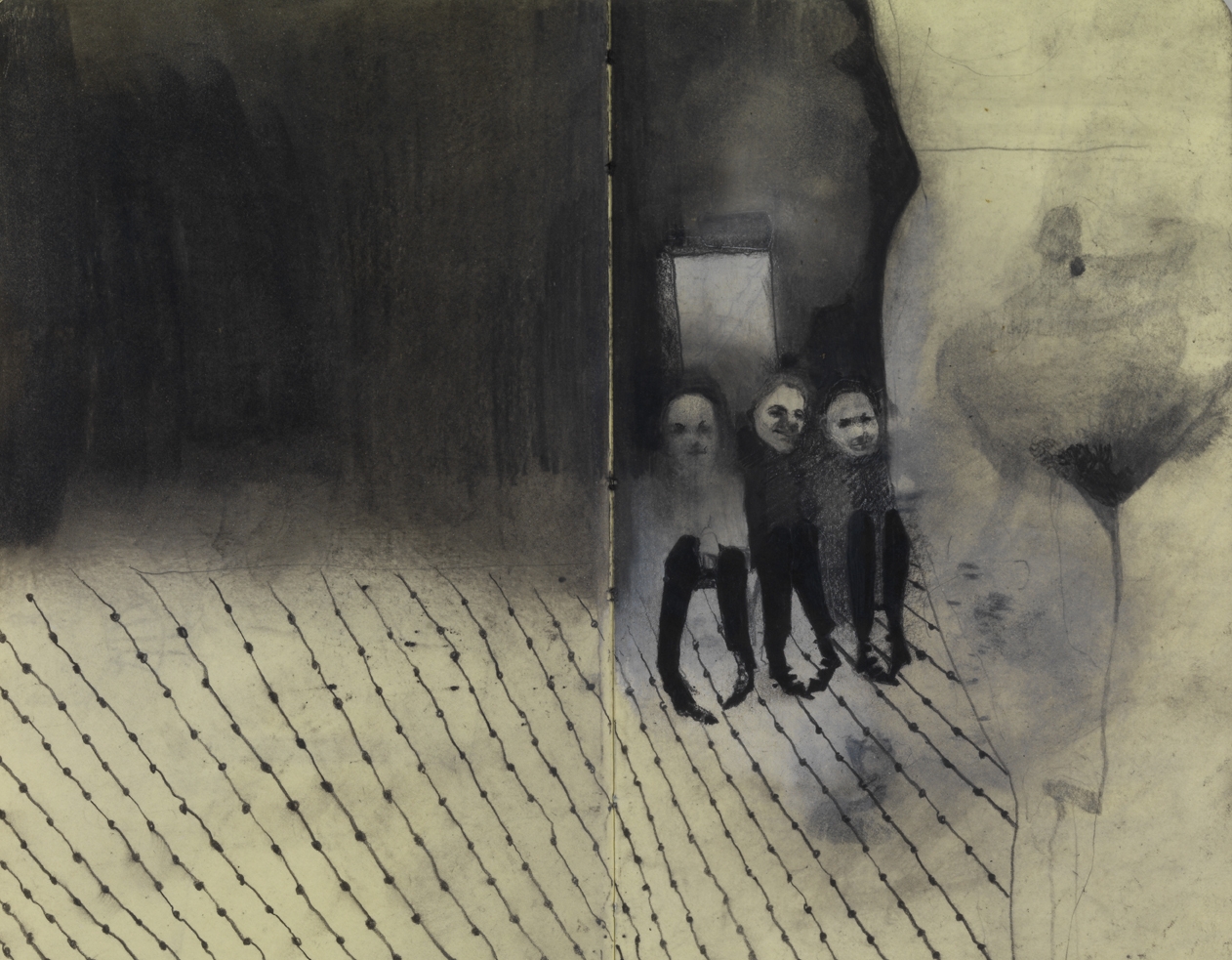 JW DUNNE & OTHER STORIES
14.02.201 - 17.03.2018
"Cat Roissetter's tracings of bodies and objects torn from assigned locations, fill empty pages and are distempered by a noumenal grime – her drawn image made spectral, thinly outlined, mechanically stripped from some unknown elsewhere but without gaining any better purchase on their ontological ground – shimmering outlines devoid of gravity, floating and often even cut-out, so that the figural solidity of a particular form is discarded in favour of a simple hole. These Bodies Without Organs – as Deleuze and Guattari insist upon: 'a hole is as much a particle as that which passes through it."
J A K E C H A P M A N
Following her celebrated 2016 painting exhibition, A Thousand Plateaus, Cat Roissetter returns to Brocket London to present a drawings exhibition based on three uncanny narratives, illustrated by this exceptional artist and draughtswoman.
J.W. Dunne & Other Stories is based on the artist's fictional meeting of the prolific early 20th century inventor and his peers.
The White Incarnate evolves from the artist's imagined story of a sleepy and seedy congregation of men who meet and drink silently in a stupor whilst watching an ambiguous strip show.
Velveteen Rabbit presents work based on the classic children's book by Margery Williams. The visual concept was initially conceived by the artist for the 2011 Oberon Book Award.
The three individual collections exhibited as part of J.W. Dunne & Other Stories have been passionately revisited and carefully considered in illustrating Roissetter's journey as an artist.
View our online catalogue here.