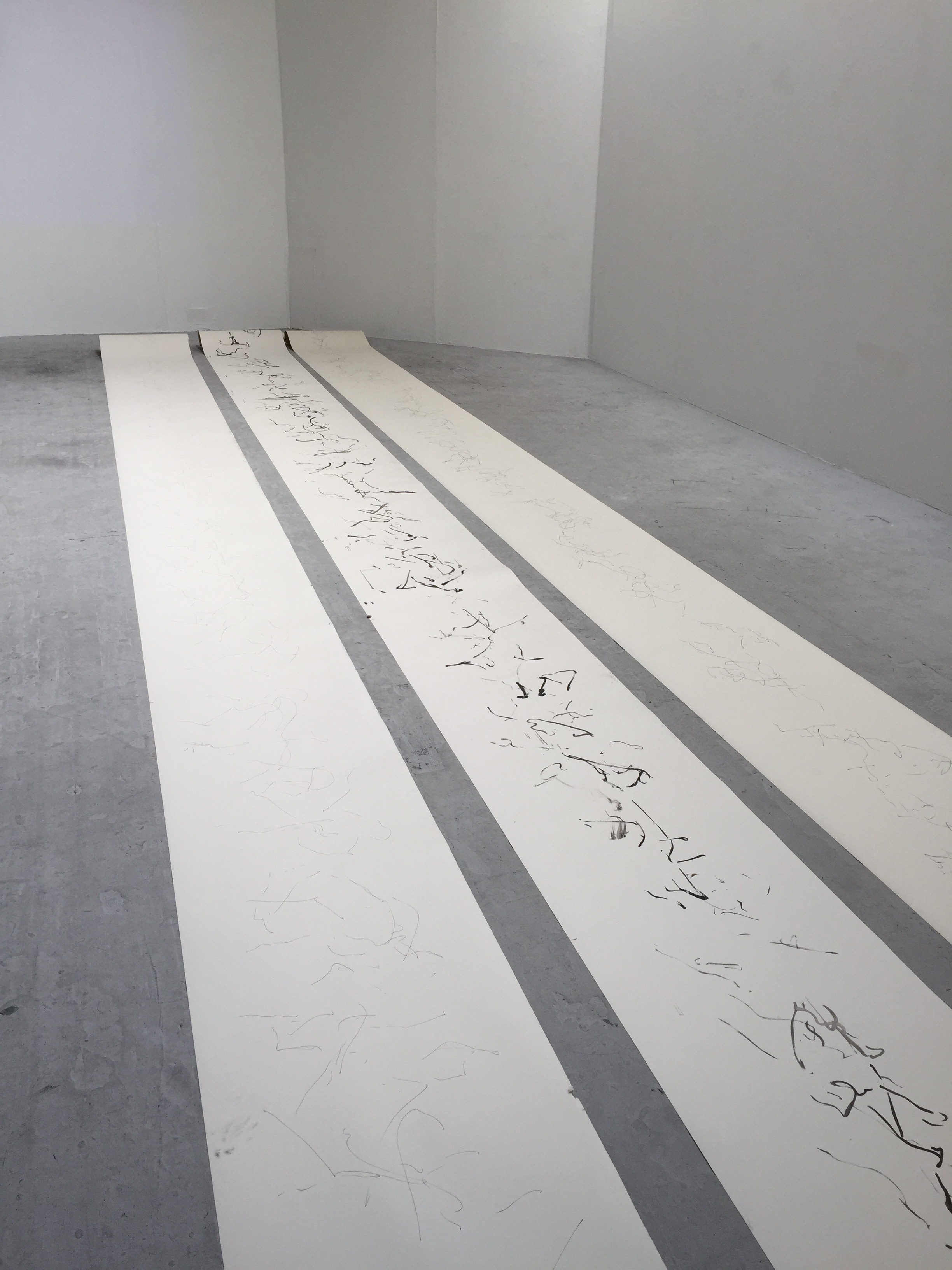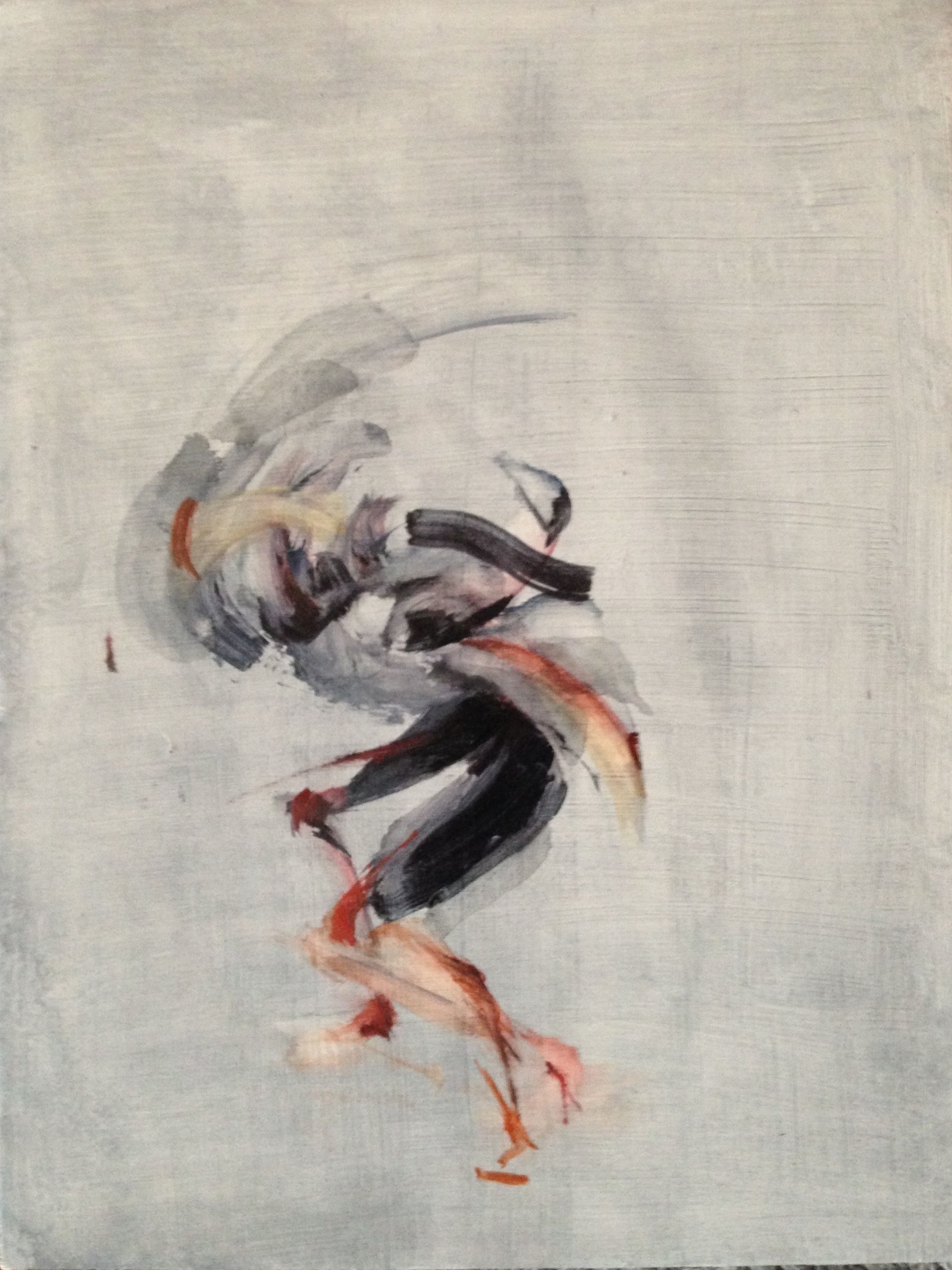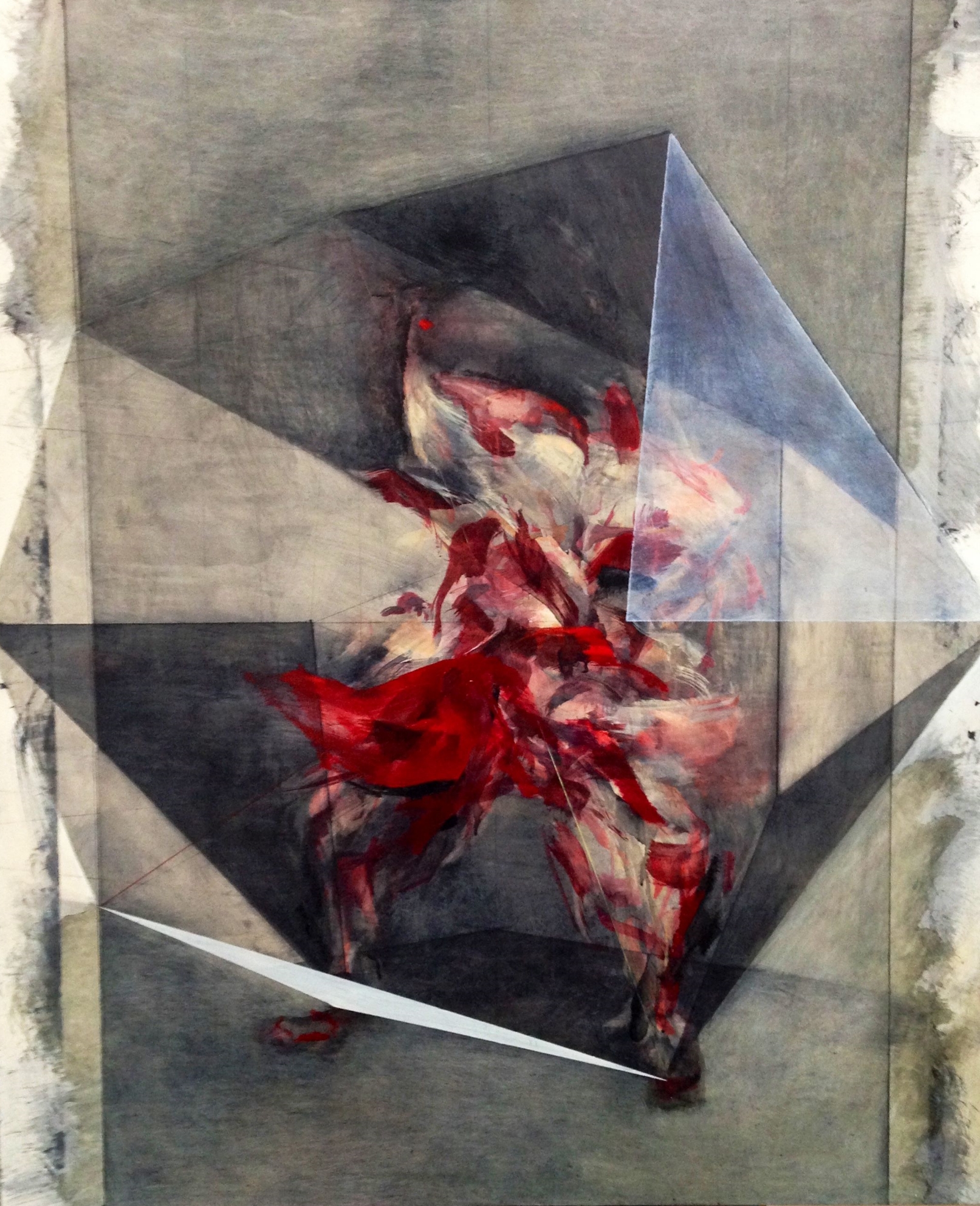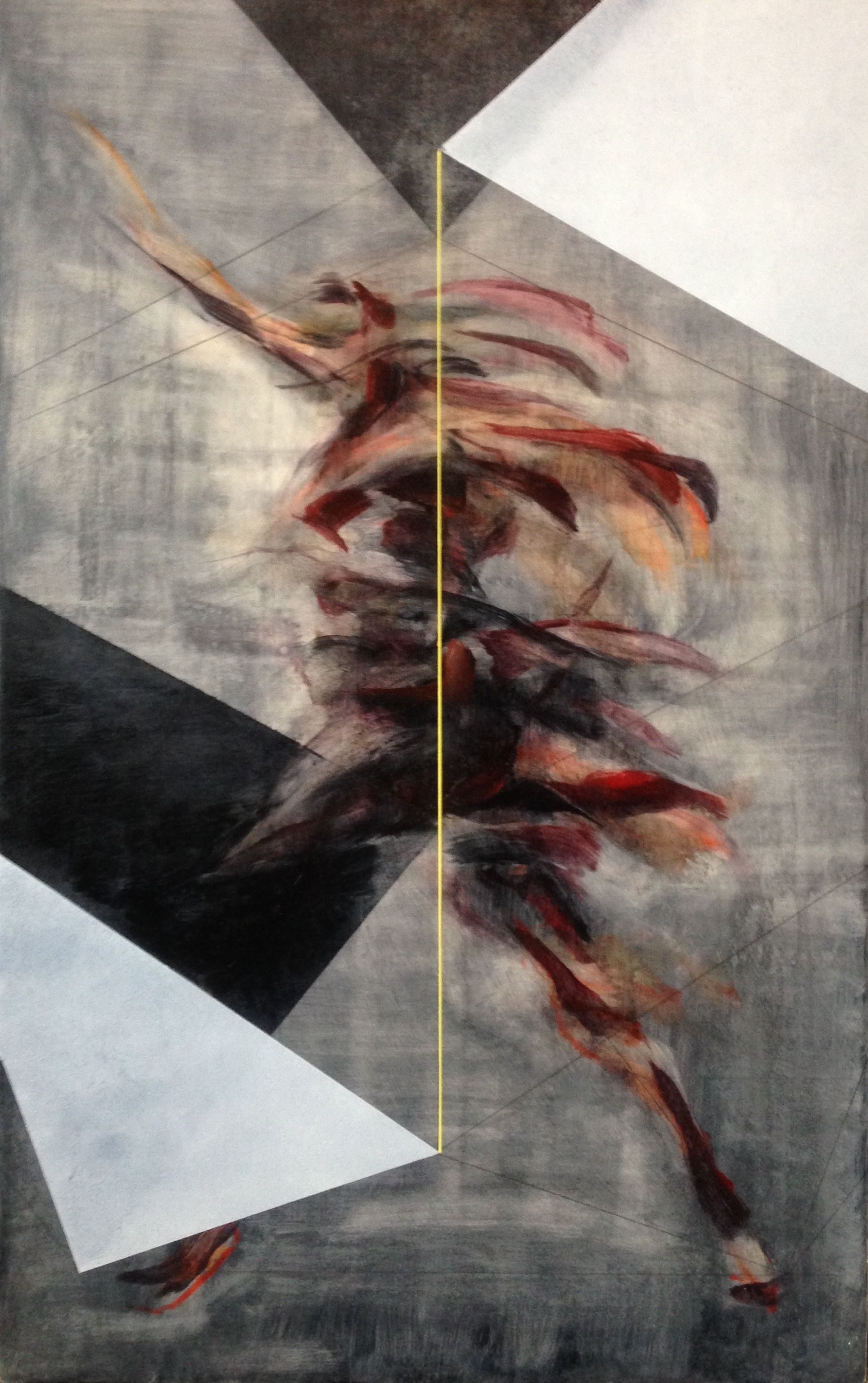 Jack Bullen
Jack Bullen's current practise explores the portrayal of movement, transcribing Austro-Hungarian movement analyst Rudolf Laban's theory of dynamics into paint, and reflecting on the relationship between dance and painting.
Working in conjunction with practising dance artist, Agnese Lanza, Bullen choreographs dance pieces that are then used as the visual stimulus for series of mono-prints and paintings attempting to describe the dynamics of both dancers. Movement is explored through performance, sketches, long exposure photographs, other media and mono-prints acting as a rehearsal for the final work.
The work focuses on Laban's theory of dynamics, a system that analyses the characteristics that occurs within movement with respect to inner intention. The geometry portrayed throughout Bullen's work represents the space in which the movement takes place. Laban maintained that all movement occurs within ones personal space or 'Kinesphere', represented in the shape of an Icosahedron.
Bullen's 2018 exhibition at Brocket presented a body of experimental explorative works, transcribing the narrative of Hans Holbein's woodblock prints The Dance of Death, marrying Laban's theories with early Renaissance alchemical symbolism of colour.