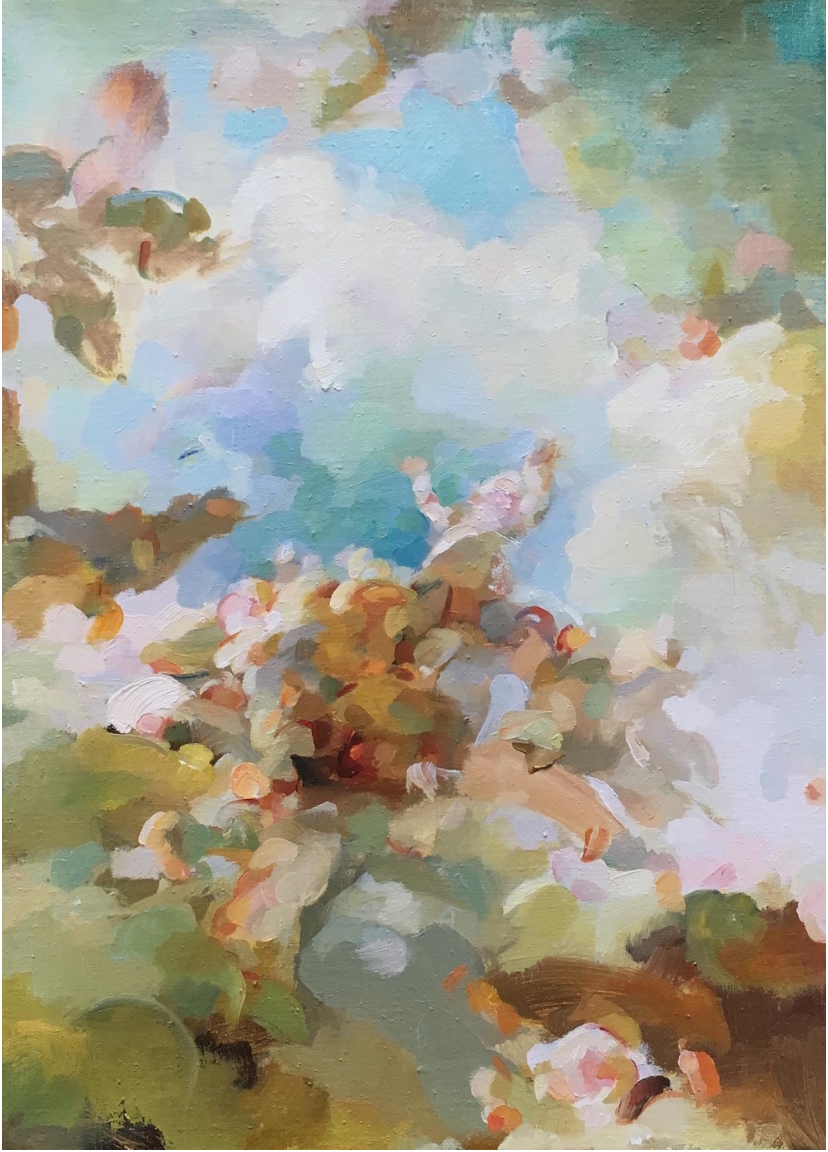 Flora Yukhnovich
Yukhnovich's practice reviews the expression of art historical aesthetics in contemporary visual culture. Reflecting on the associated ideological and political meanings, she intertwines art historical and contemporary imagery to explore her own experience of the world.
In her current work, she examine the notion of femininity through the rococo. Yukhnovich draws a parallel between the reputation of the rococo as superficial and frivolous and the idea of femininity as passive, submissive and decorative. To undermine these myths, she explores the deep and complex meaning present in rococo works, making it explicit in her paintings.
Channeling the inherent eroticism of Fragonard's gesture, Yukhnovich creates visceral affect within the decorative rococo aesthetic. She aims to make active paintings which are not just gazed upon, but have the capacity to move the viewer. In doing so, she hopes to express the agency and power of being a woman.
Painting is mysterious and transformative. Through a reflexive process, disparate elements become one, emerging as something surprising and new from the painterly chaos. Working in harmony with the material, Yukhnovich take pleasure in sumptuous brush marks, allowing them to guide her hand. The raw and painterly surface offers a window into the painting process, making visible her own agency as the artist as well as revealing the unseen, beautiful moments which happen in the studio.