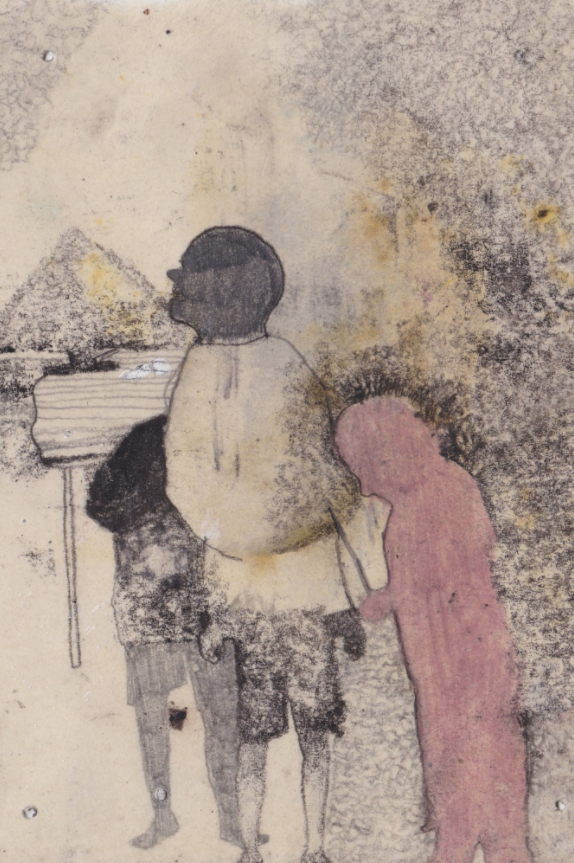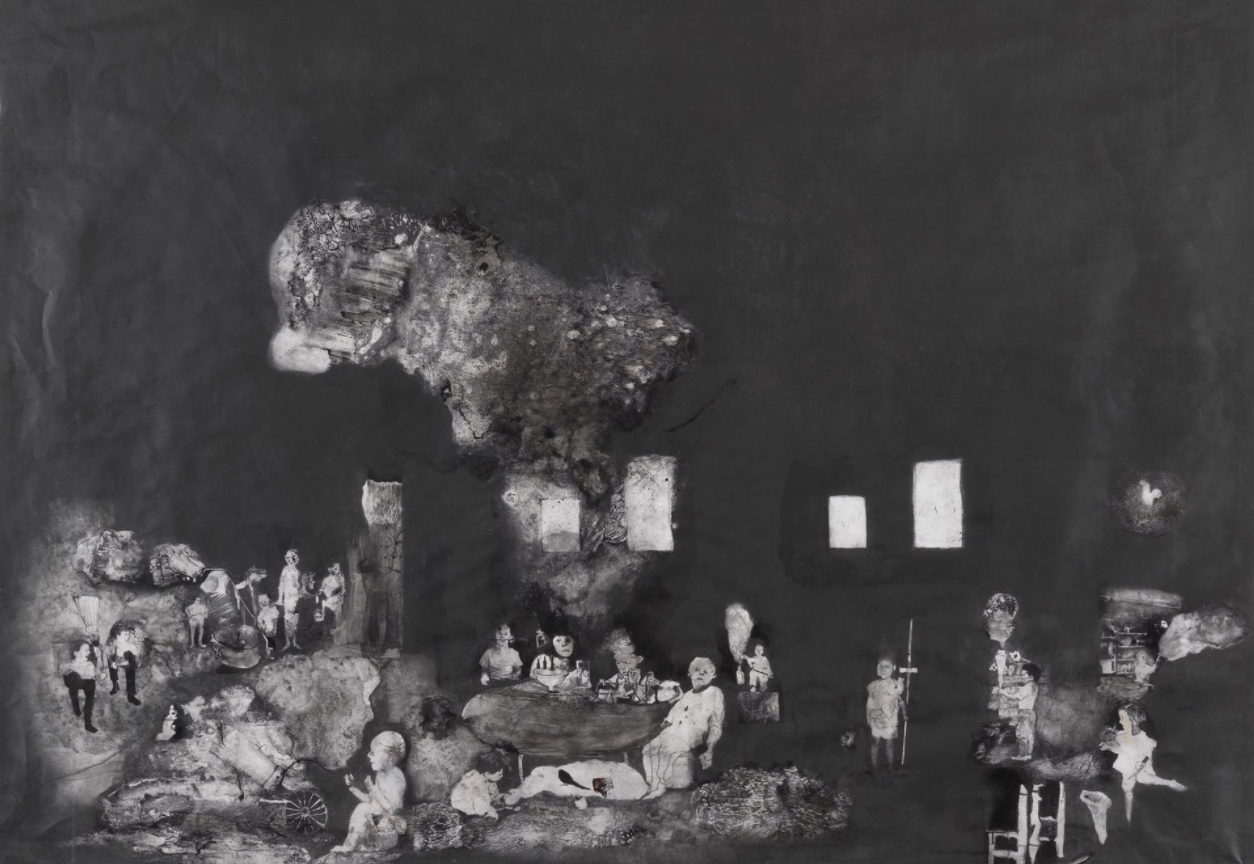 Cat Roissetter
Cat Roissetter is interested in the phenomenon of "the face". Through this series of prints she deconstructs and interrogates the complex reactions brought about in an individual on encountering another face. Referencing familiar archetypes from story books and history the viewer experiences a sensation of childlike familiarity. Roissetter is interested in the history of how the face has developed: from the embryonic, half-formed pre-face of an imagined pre-history to a facility with the capacity for advanced, nuanced communication through expression and gesture.
Roissetter studied MA Visual Communcications at the Royal College of Art where she was awarded the Augustus Martyn Prize for etching in her final year.
Roissetter works from photographic sources mistreated in such a way they transgress through sun bleaching, dust gathering, scale collecting, damp and general rot. Through the neurotic observation of the imagery she degenerates the forms through continual distortion of mixed media, drawing and painting.